My name is Jaykishan Mutkawoa or simply Nitin. This blog is simply about my passion for Linux and Open source softwares though sometimes, i feel to blog about Space explorations or stuffs i came across that i find interesting. I have been participating in Open source and Linux meet ups since years back. I am currently working as Cloud Solutions Engineer at Orange Cloud for Business – Orange Business Services. I live in Mauritius, a little island in the Indian Ocean sadly with just 1Mbps internet speed.
I am extremely curious about Space explorations and exo-planetary research such as the Kepler projects. Science, Psychology or even Neuroscience are the topics that i like to adventure around.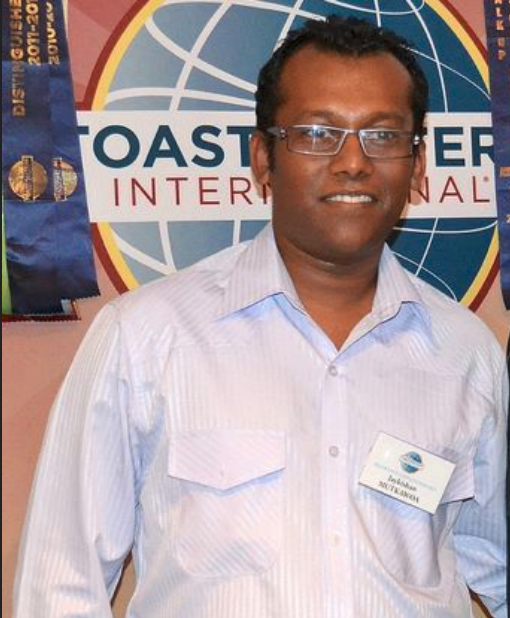 My Track
2005 – I joined the Mauritius Police force and resigned in 2013. I should admit those days Linux was mostly for funs.
2008 – I have joined BCS, the chartered institute for IT. My project was made on a Criminal Database Tracking System. You can view the Project Abstract here.
2012 – I have been participating in several Linux activities since 2012. Some links are available here on the Linux User Group of Mauritius – LUGM website.
I joined the OpenSUSE advocate program to promote OpenSUSE operating system to beginners as well as professionals. You can also view the profile on the OpenSUSE official page.
2013 – Have been participating (Article appear in Business Mag) in the Mauritius Software Craftsmanship community meet ups. Many activities were carried out togather with theLinux User Group of Mauritius.
2014 – 2017 Joined Linkbynet Indian Ocean, an IT Service and outsourcing company hosting thousands on servers on the cloud. I am currently a Linux and Application system administrator. We need to provide a quality of service to customers, engage in many technologies and improve the automation methodologies to ensure client needs.
2015 – Joined the Hackers Mauritius which is now a revolutionary and powerful team to start getting deeper in the world of Open source and Linux core. The founder gave a brief overview on his blog.
2016 – With the help of Hackers.mu a succesful contribution in Tarsnap was achieved. This is a powerful backup tools for the paranoid. Several projects are already successful and a sucessful team is moving ahead in another dimension.
Became Associate member of the British Computer Society (AMBCS). I am now allowed to use the title AMBCS just after my name.
Participation in Operation SAD  – Search and Destroy – Several OpenSSL bugs were removed in OpenSUSE applications.
Participation in Operation WTF – WordPress Tiny Flaws – Security vulnerabilities in WordPress plugins were discovered. Proof of concept was made followed by a fix.
2017 – Joined Orange Business Service as Level 2 Cloud Specialist – I am actually providing cloud services. All main tasks revolve around virtualisation and networking.
Contributions:
PfSense – 19 March 2017 – https://github.com/pfsense/FreeBSD-src/pull/7/commits/4878ae98004f6dbf5a707dc5fe5f0f06d5c641e5
DragonFlyBSD – 26 March 2017  – http://gitweb.dragonflybsd.org/dragonfly.git/commitdiff/32cfd90abb8f7f3ac599de95e6da27afe5b1c771
Kitware – 21 March 2017 – https://github.com/Kitware/CMake/pull/296
Tarsnap – 13 January 2016 – https://github.com/Tarsnap/tarsnap/commit/6c13af7a31daf69e0cce3c768b411b8a6a1317cf
Firejail – 25 June 2016 – https://github.com/netblue30/firejail/commit/82ebb6b943cb8b9ad1de1109ae93629e95d17492
Eclipse Paho – 20 March 2018 – https://github.com/eclipse/paho.mqtt.c/pull/430
Where to find me?