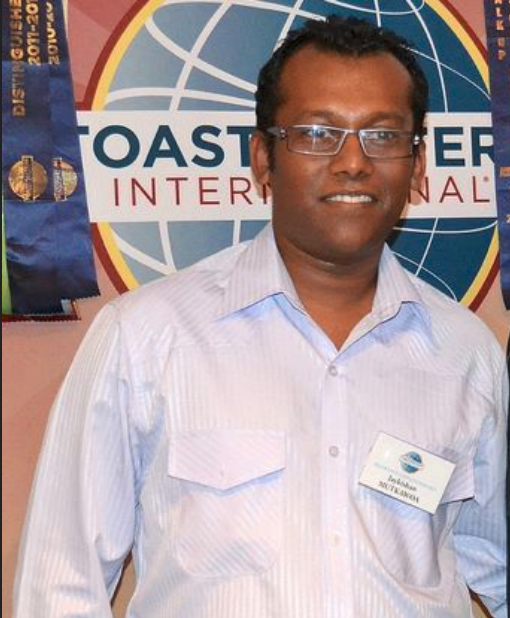 My Track
2005 – I joined the Mauritius Police force and resigned in 2013. I should admit those days Linux was mostly for fun.
2008 – I have joined BCS, the chartered institute for IT. My project was made on a Criminal Database Tracking System. You can view the Project Abstract here.
2012 – I have been participating in several Linux activities since 2012. Some links are available here on the Linux User Group of Mauritius – LUGM website.
2013 – I joined the OpenSUSE advocate program to promote OpenSUSE operating system to beginners as well as professionals. You can also view the profile on the OpenSUSE official page.
2013 – 2015 Have been participating (Article appeared in Business Mag) in the Mauritius Software Craftsmanship community meetups. Many activities were carried out together with the Linux User Group of Mauritius.
2014 – 2017 Joined Linkbynet Indian Ocean, an amazing IT Service and outsourcing company hosting thousands on servers in the cloud. I was a Linux and Application System Administrator. We need to provide quality service to customers, engage in many technologies, and improve the automation methodologies to ensure client needs. I was exposed to several technologies in the cloud environment (Saas, Paas, Haas, etc..).
2015 – 2018 Joined the Hackers Mauritius, a revolutionary and powerful team to start getting deeper into the world of Open source and Linux core. I and almost all members left the hackersDOTmu in September 2018 as we wish to have a new identity in the open-source world with new innovation and a new vision.
2017 – 2019 Became an Associate Member of the British Computer Society (AMBCS). I was allowed to use the title AMBCS just after my name. 
2017 – 2018 – Joined Orange Business Service as Level 2 Cloud Specialist – I provided cloud services. All main tasks revolve around virtualization and networking and Linux server administration. 
2017 – 2018 – In July 2017, I became a certified VMware Certified Associate and in December 2017, I became a certified VMware Certified Professional.
2018 – 2019 – In September 2018, I was promoted to DevOps Engineer at Orange Business Services – My main tasks were about automating infrastructure and the cloud environment. I'm exposed to several tools and am heavily involved in Ansible, Bash,  Python, and several automation tools. In July 2019, I resigned at Orange Business Services and am now planning to embark on a new journey.
2018 – 2021 In September 2018, I with a team started a group called cyberstorm.mu. We aim to go further and beyond in tech and hacking. cyberstorm.mu is now active to protect the Internet. More commits and pull requests are sent. In July 2021, I stepped back from cyberstorm.mu as the group is active only for occasional hackathons. cyberstorm.mu folks remained my friends and I think it's time for me to let others take my place and many other things such as organizing hackathons, managing the websites, running the email servers, etc…
2019 – In August 2019, I immigrated to the United States of America. As a holder of a permanent resident visa, I am considering several job opportunities and am open for a job in the tech industry whether it is DevOps, Linux system administrator, or System Engineer.
2019 – 2021– In October 2019, I joined West Highland Support Services Inc as Linux Administrator. West Highland Support Services, LLC is the leading international market data support services firm dedicated to providing system architecture/design, remote monitoring, and support solutions to the financial community. West Highland's mission is to optimize our clients' market data environment by offering efficient and effective solutions resulting in overall savings. We work with Bloomberg, Refinitiv, NYSE, BNYM, and several other vendors and clients. I use various technologies such as Low-Level discovery in Zabbix, TREP Enterprise Solutions, Bloomberg Terminal, Bloomberg EMRS, Solace, and others. In June 2021, I resigned from West Highland Support Services.
2020 – I became a Solace Certified Solutions Consultant and had been playing around the Solace Messaging platform for quite some time.
2021 – In June 2021, I joined Nasdaq. I am currently working as a Systems Operations Specialist at Nasdaq. NASDAQ – National Association of Securities Dealers Automated Quotations. The term, "Nasdaq" is also used to refer to the Nasdaq Composite, an index of more than 3,000 stocks listed on the Nasdaq exchange that includes the world's foremost technology and biotech giants such as Apple, Google, Microsoft, Tesla, Amazon, etc…