The AWSome day was a free online Conference and a training event sponsor by Intel that will provide a step-by-step introduction to the core AWS (Amazon Web Services) services. Its free and everyone can attend. It was scheduled on 26 March 2019 online. The agenda covered broad topics such as AWS Cloud Concepts, AWS Core Services, AWS Security, AWS Architecting and AWS Pricing and Support. It's pretty interesting for IT manager, system engineers, system administrators, and architects who are eager to learn more about cloud computing and how to get started on the AWS cloud. I do have some experience in managing AWS servers and even host my own server. However, I registered for the free training to refresh my knowledge and get more exposure such as the AWS pricing which I am not aware at all. Another interesting thing is that you will receive a certificate of attendance and you received 25 USD of AWS credits. Pretty cool right?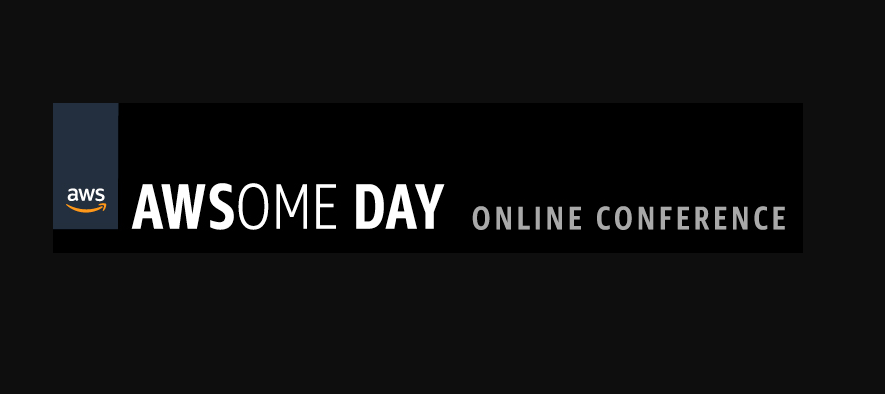 Right from the beginning, I knew this was something interesting. I encountered a minor problem whilst signing in. I had to send a mail to support and it was resolved immediately. Once connected to the lobby, it was pretty easy to attend and follow the online conference. After some minutes, Steven Bryen, head in the AWS Cloud delivered the keynote speech.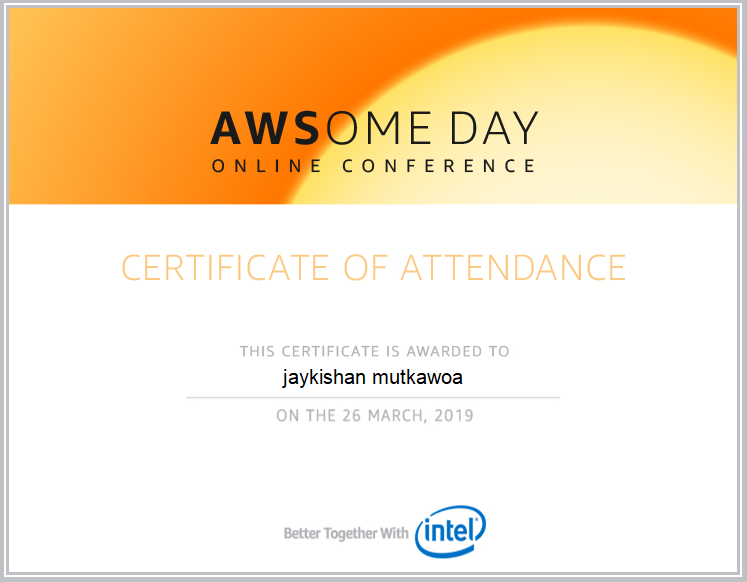 There was also an online challenge and I score 25,821 on the Trivia Leaderboard.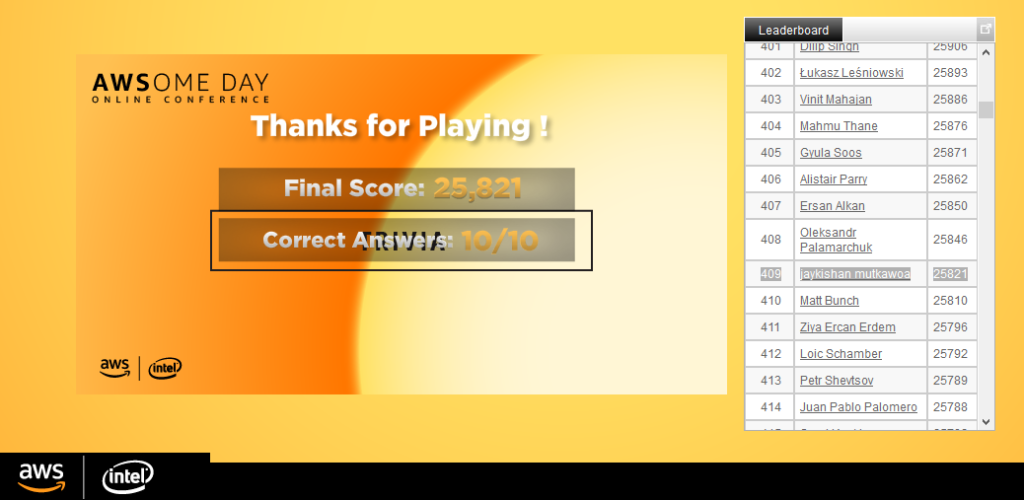 On the "Ask an Expert" tab, I was mostly interested in Man on the Side Attack – MOTS attack. They referred me to the WAF section on AWS. Another interesting link is the whitepaper of the AWS Overview of Security guidelines. AWS also offers comprehensive security across all the layers, SSL, DDoS, Firewall, HSM and Networking. I also shoot some question on Metric and Monitoring on application level such as on MariaDB. I discovered about the RDS performance insight. For applications on EC2, Containers, and Lamda, X-Ray looks very promising. Apart from virtualization, its good to note that AWS also provides containerization services.
The event was pretty enriching. The panel on the question area knows well their subject. I discovered a lot by participating in the AWSomeDay. I'm looking forward to AWS certifications in the near future.