This is a quick read article for myself for future references or anyone searching how to configure static IP/DNS  iDRAC on a DELL R630 server. This is a pretty straight forward blog post to configure a simple static IP/DNS iDRAC on a Dell R6xx generations.

Boot your server. Watch over the initialization process.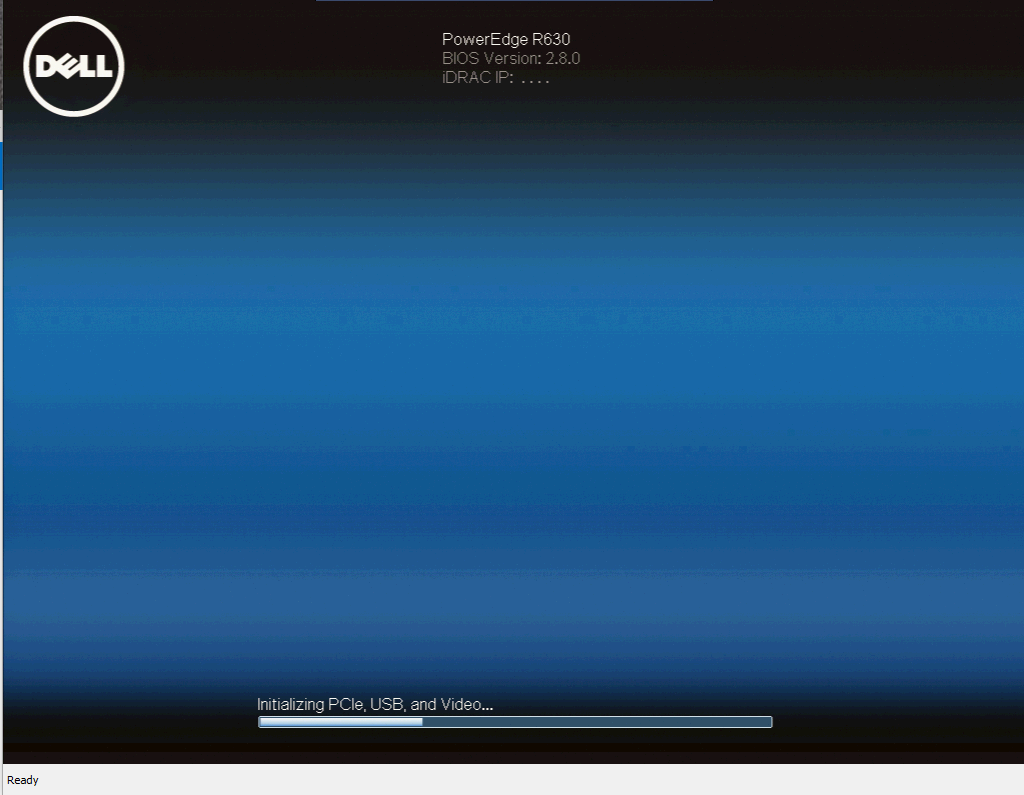 2. On server boot,watch the instructions and Press 'F10' to enter the 'LifeCycle Controller'.

3. Then, it will take some time to load the controller. You should get a screen similar to this.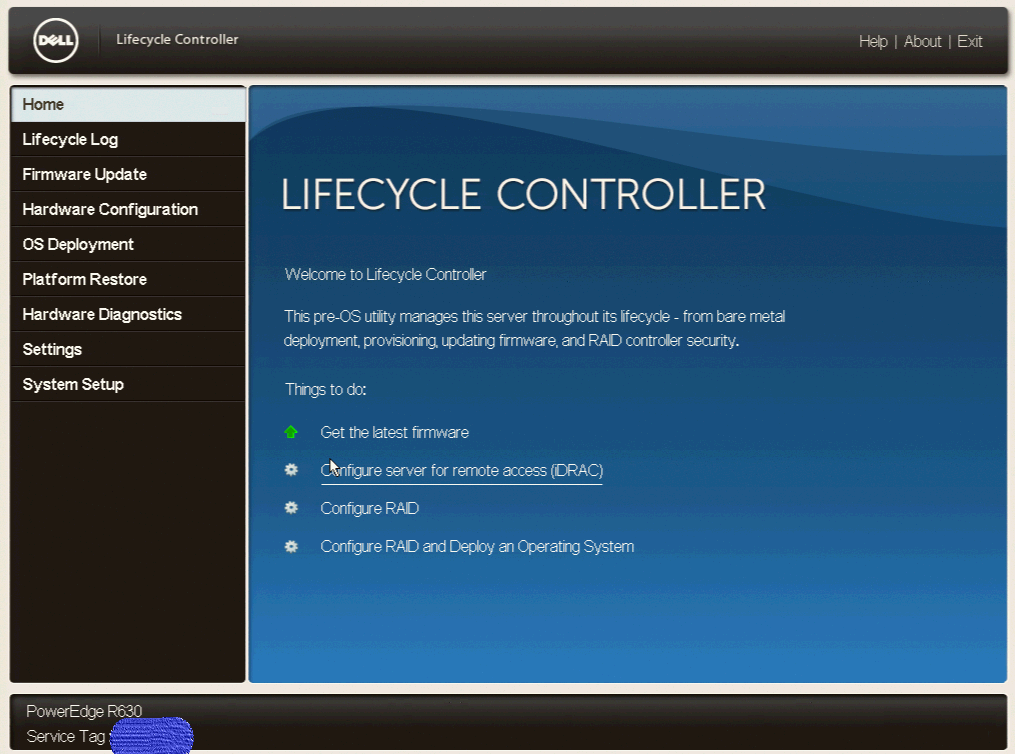 4. Then, go to the 'Configure server for remote access (iDRAC)' option. You can either use keyboard or mouse to navigate. You should now get this screen. Click on the 'Network' option.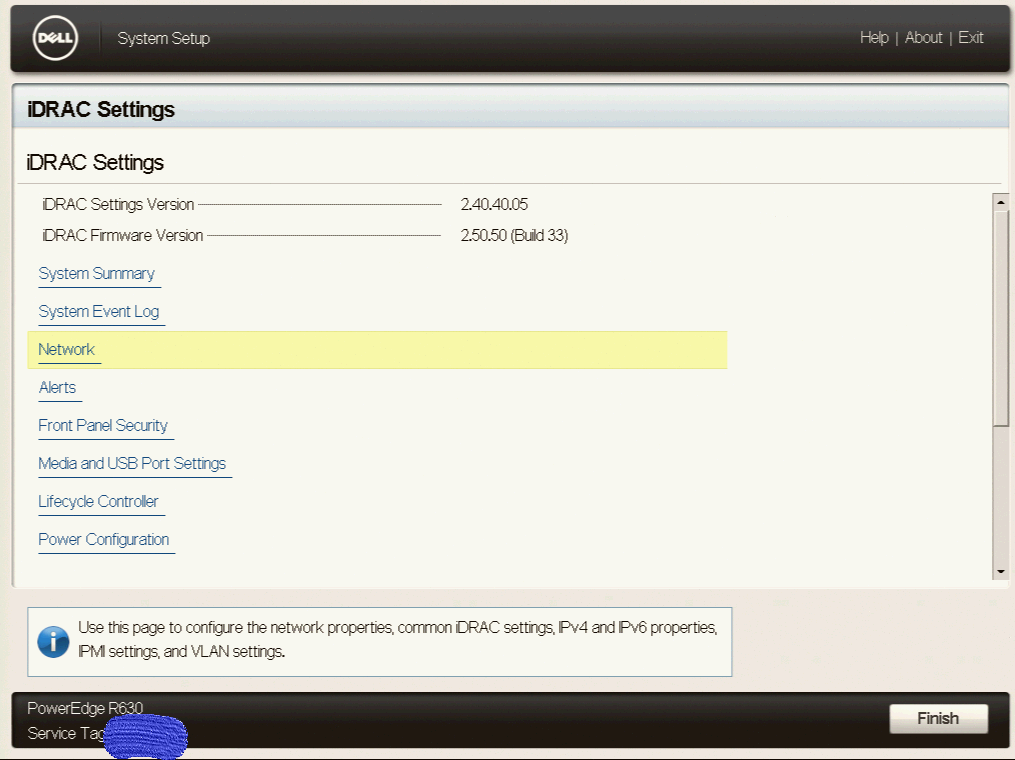 5. Then, scroll down to 'common settings' under 'iDRAC settings – network'. You can enter the hostname of the machine to be resolved as DNS for the iDRAC here.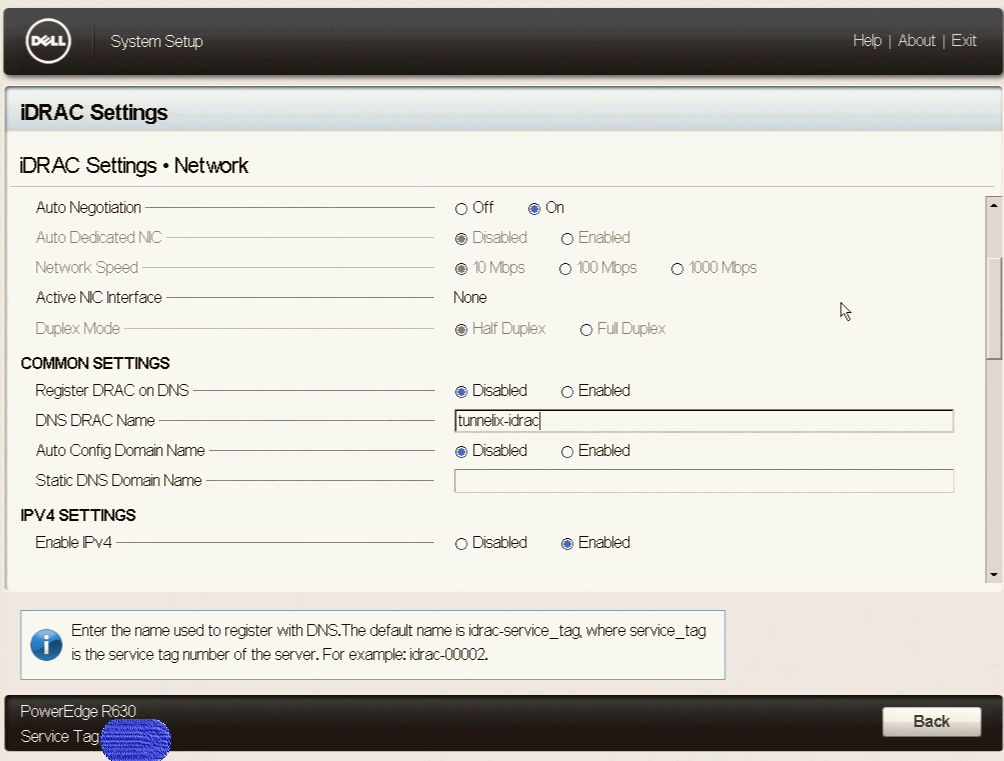 6. Scroll further down and go to the IPV4 settings and register your iDRAC IP address.

7. Press TAB to go back. Then press Enter to Finish. Then exit and reboot.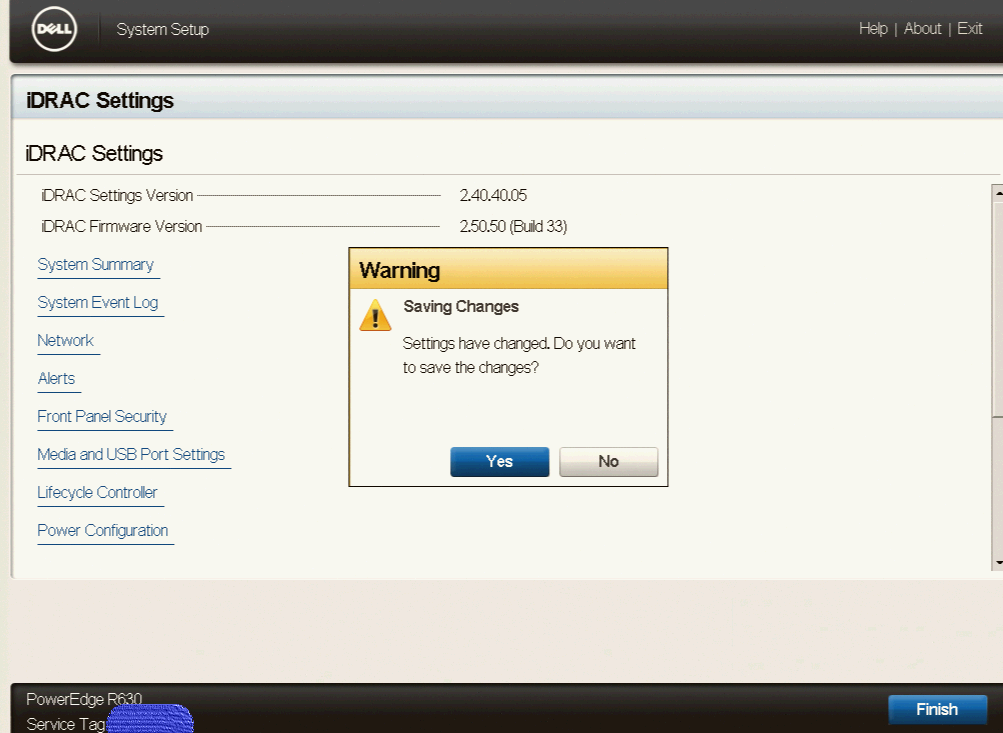 For security reasons, I blurred the Service Tag of the server, which is simply the serial number of the server. In future article, I will go through the process of configuring Raid and other stuffs.