Traveling abroad demands a lot of planning and preparation including budgeting. In this blog post, I will share some of my experience and tips whilst traveling abroad especially for holidays or business purposes from Mauritius. Mauritius is an island nation in the Indian Ocean. The strategic location in the Indian Ocean makes it very easy to travel to Europe, Africa, and Asia continents. But it all depends on the number of airlines available. I have been traveling to the United States, South Africa, Tunisia, Reunion island and several other countries. You can check out this link – My Travel which I usually update each time I travel abroad. The first thing before I started planning anything is to know the number of days you want to stay out of Mauritius.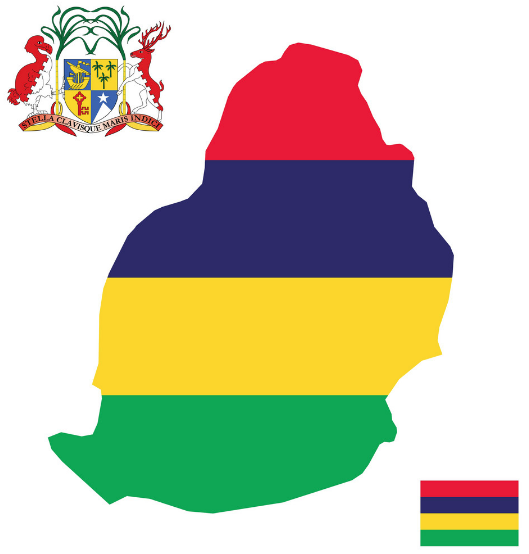 VISA Requirements
Mauritians are exempted from VISA from many countries. Though there is an exemption, you need to carefully check the number of days you are exempted. Otherwise, if you are staying for more than the allocated number of days, you might need to ask for an extension of the visa once you have reached a particular country. The process which you need to go through when extending the visa can be very time-consuming. This is why planning is important where you can easily apply for the visa before leaving Mauritius territory.
For countries where VISA is needed you need to apply the same before leaving. However, some countries issue a visa upon arrival. But common, no one wants to waste time to apply for a visa upon arrival of a particular country unless you do not have any choice. For instance, it is better to apply for a visa in Mauritius itself before going to Bangkok, Thailand.
Some of the countries where Mauritians can travel freely without a visa are Senegal, Botswana, South Africa, etc.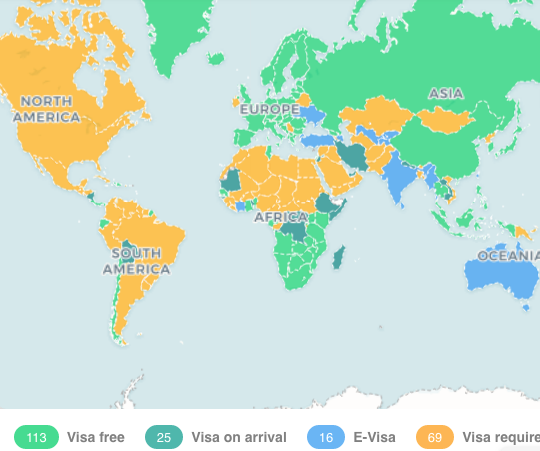 An interesting source of information is at Visalist.io/mauritius/visa-policies website which provides clear information by country. However, this should not be a definite decision to check if it is a visa free country. Any country can alter its visa requirement and it is important to verify the information on the official website of the embassy.
Health-related issues and vaccinations
So, now that you are aware of the visa requirements, it is now to question yourself about the vaccines you have received. It is always important to keep records and document all vaccines received. Some months back, the Ministry of health in Mauritius was giving free MMR ( Measles Mump Rubella ) vaccines in Mauritius. They came to the office where I was working and everyone was receiving the MMR booster. Many was not documenting it which I believe is not good. Always keep a vaccination card handy and document it.
There are several recommendations by the ministry of health about the vaccines that one should be given when traveling to other countries. For example, I had to get the Yellow vaccines and malaria prevention pills when traveling to Senegal.
One of the interesting online resources for health-related issues that I would recommend is the CDC – Centers for Disease Control and Prevention website. One vaccination center in Mauritius is situated at Mutual aid building in Port Louis. There is another private vaccination center in Mauritius too such as Darnee Medical Clinic located at Forest-side Curepipe. Make sure that the vaccinations are available and also if one particular vaccine needs to be administered in two or more shots at different days, make sure that the vaccination is not out of stock. Otherwise, you might end up repeating the whole process again.
Sometimes, border control officers will not allow a passenger to enter its territory if you don't have the vaccination cards with you. A few months back at the airport of South Africa, I noticed a passenger who was not in possession of the vaccination card. Usually, there is no vaccination required. But it happens that the passenger had traveled during the past weeks to a country where yellow fever vaccine was needed. They wanted to check if the passenger was properly vaccinated. This might, therefore, raise an issue. Always carry your vaccination cards with you when traveling abroad.
Booking a ticket
When it comes to reservation of tickets, I have never been to any agency for ticket booking which can be very expensive and time-consuming. The best to check on the official website of the airline company first. Now, you might question yourself, say you want to go to Bangkok and which airline will you choose. Here is the catch: The ATOL website might be very useful. On the 'Airline section', you will have a list of all airlines that travel to Mauritius. Once, you have spotted the airline company you can compare prices. Another interesting place to purchase ticket more easily is on lastminute.com which makes it fast to choose between the cheapest price to direct flight.
Once a ticket has been booked, make sure you download the mobile app of the airline company so that online checking can be very easy and fast at the same time. Also, if there is any change in the airline time scheduled, it will be updated on the app itself. Choosing your seat to become much faster and you will have a clear map of the plane seats. You might want to consider whether the plane is an Airbus or Boeing at your convenience.
Some people try to delete their cookies and cache from there browser when booking online. Airline companies feed themselves from cookies on your web browser to understand the date you want to travel and might consequently increase the price. You might consider deleting cookies each time you search for a ticket price. Also try to sign out and change the location using proxies as a ticket might be a different price from a different browsing destination.
Some Airline companies provide special meals which might be interesting in case you are allergic or vegetarian. On British Airways, a veggie meal is composed of eggs and other vegetables. Some Vegetarians do not want eggs which you might consider.
Travel and Health Insurance
Some countries insist that people visiting their country are medically insured such as Reunion island and Germany. Always verify this information before traveling abroad. Alternately, there are some credit cards issued by banks that provide free health and travel insurance. You might want to verify with your provider and gather the document to show at the customs when reaching abroad. Some travel agency such as lastminute.com can provide free travel insurance in case your luggage has been damaged or lost during transit.
Choosing a Hotel
If you are a solo traveler, a 5-star hotel can be very expensive. You might probably look for the cheapest place such as Agoda, AirBnB or booking.com. It is always a plus to read the reviews on Trip Advisor or on booking.com itself as you never know what is awaiting you ahead. Several times, I booked with booking.com and most of the time it went well as expected. If you want a 10% discount with booking.com, click on the picture below and register yourself.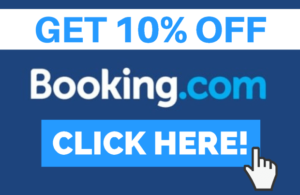 Make sure you check for the basic amenities, including showers, heaters, air conditioning, towels, Internet and/or Wifi access etc.. Sometimes, prices can be very cheap and the pictures shown can be very deceptive. It is always important to read reviews. Also for Mauritians who might want to stay in a cold place, make sure there is a heater. You can always contact the hotel directly via booking.com to clarify anything before paying.
Weather Forecast and Risks related issues
Always check the temperature at day and night before traveling. Weather.com provides good information about that. If you are traveling to China, you might want to check the level of Air pollution. Aqicn.com is a good source of information as air density is also important before booking a hotel. Some mobile app also provides air density information. Another tip and risk related issues can be checked on the US embassy website of that particular country you are visiting. In case, there is no embassy make sure to check local media of that country to be informed of any eventual attacks.
Losing network can be an issue when traveling abroad. I would recommend using maps.me mobile app and download offline maps in case there is an emergency. Also always share your location with a trusted contact.
My handbag checklist items when traveling:
Battery bank

Laptops and chargers

A bag containing all basic electronic items such as universal chargers, cables, Pendrives, etc..

Face wipes

Toiletries

Hand sanitizer

Tripod

One spare clothing in case my check-in luggage gets lost

Earpods / Earpiece

Passport / Printed travel documents and other documents if needed.

Electronic backups of all documents on my mobile phone.

Sunglasses
Some Tips:
Online booking will surely cost you cheaper and the online agency will surely take a certain commission for the transaction. Always print your receipt and be careful that the hotel does not double charge you on arrival.

Scammers are everywhere whether online or onsite, usually in front of hotels, where some fake tourist guide trying to scam tourist.

Make sure you always consume boiled or bottle water to reduce the risks of getting contaminated. A hand sanitizer becomes very important as the level of bacteria is very high in airports, planes, and hotels.

An Airplane pillow might also be helpful especially if you are traveling in economy.

Always establish a friendly approach with the security personnel, reception staffs, etc.

Always pack smartly your luggage.

Here is an interesting link on my-anasa.com as a travel guide for dummies.

Always inform your bank and Network and Internet service provider that you are outside the country so that you can use your bank debit cards and roaming service without any hassle.

Shuttle arrangement when reaching the country. Uber can be very useful in some countries.
I hope you find this blog post interesting and helpful. I will try my best to update it as soon as I come across interesting tips in the future.