I remember I use to cultivate vegetables and fruits on the tropical island of Mauritius. I have been helping my father from time to time. At some point, gardening became a hobby. Over time, I was so lazy in home gardening and wanted to do something else. Maybe I did not know what I want to do. In the winter weather of Connecticut, USA, I realize how difficult it is to grow plants. Of course, it's absolutely not possible outside. So, I started making some research on how come people are growing vegetables and fruits in this multi seasons country.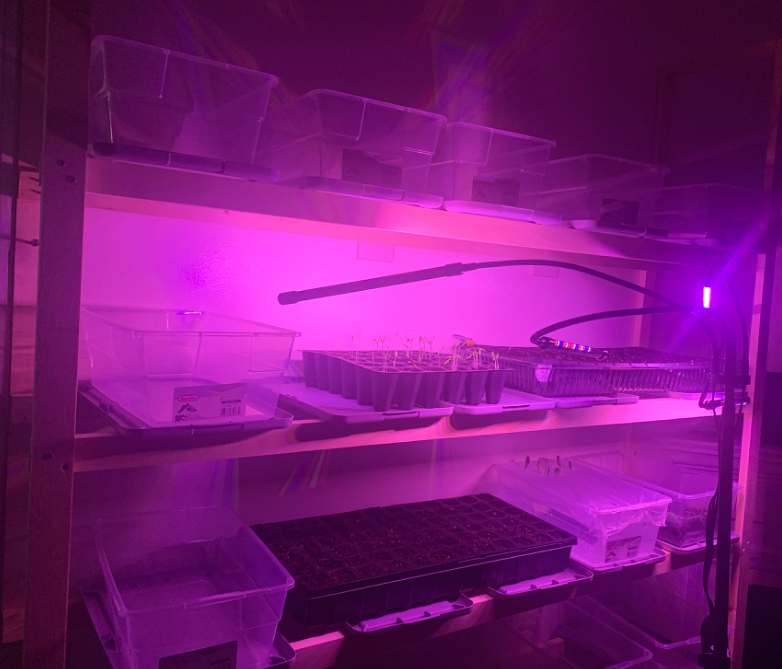 Initially, I wanted to start some vertical hydroponic plantations. This seems to be very practical inside by setting up a vertical hydroponic tower garden. I have seen many videos on youtube about how these are made, but I decided not to go that way. There are 2 main reasons why I chose not to do a hydroponic system at home: Firstly, the chemicals used will degrade the PVC / plastic over time releasing microplastic in the plant, and in turn, I will be consuming this, and secondly, good quality of PVC material for a hydroponic system is very expensive. Metal hydroponic components would be better though but that is super expensive. Well, I would not be able to afford a healthy hydroponic system. So I decided to go the cheapest and most natural way possible.
Building a rack – 5-hour mini project
I went to home depot, bought some cheap wood, wood screws, and some 1.70 USD containers, and, as I already have the necessary tools like clamps, drill machines, drill bits, hammer, and saw; it took me roughly 4 hours to mount it up. It's not a heavy-duty rack. The primary purpose is the rack is for my succulent propagation. I realize I can also use it for seedlings.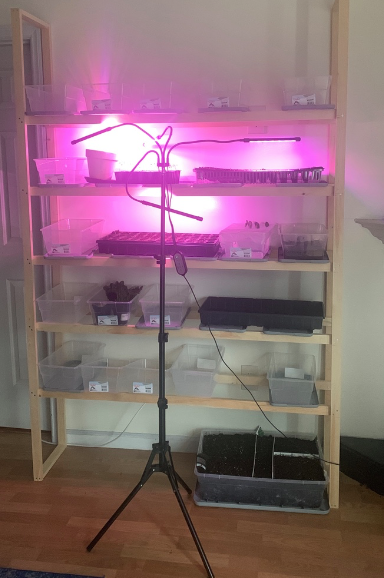 I sincerely believe having plants and growing plants by yourself in your environment can reduce stress which means low cortisol in your body. Since I started home gardening, I think this bring a huge change in my work performance too.
What am I growing?
Mammoth Sunflower plants – It just germinated some 2 days back.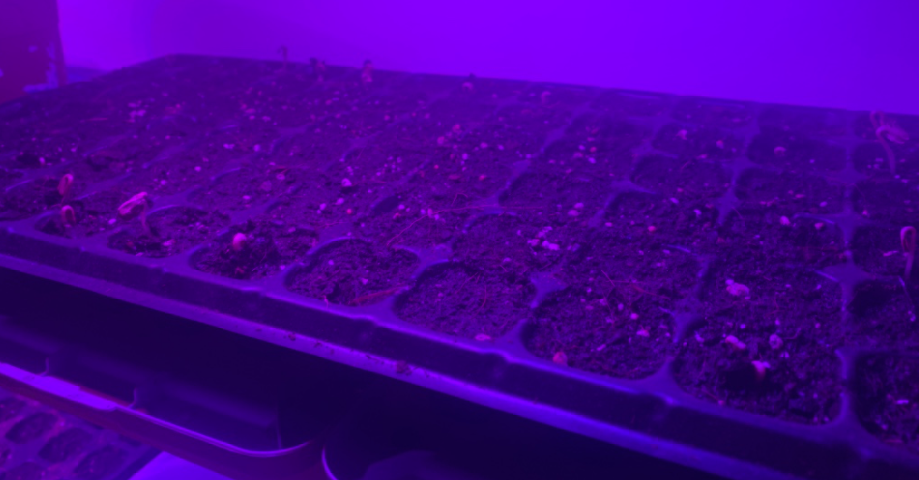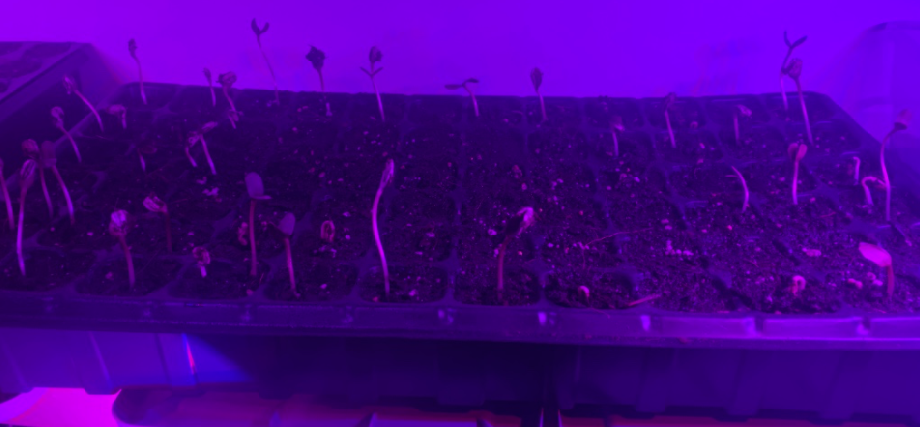 Hot pepper
Did not germinate yet
Hot Jalapeno
Did not germinate yet
Sweet pepper
Did not germinate yet
Tomatoes
Did not germinate yet
Thyme
Not sure if you could see tiny thyme plant came out as well.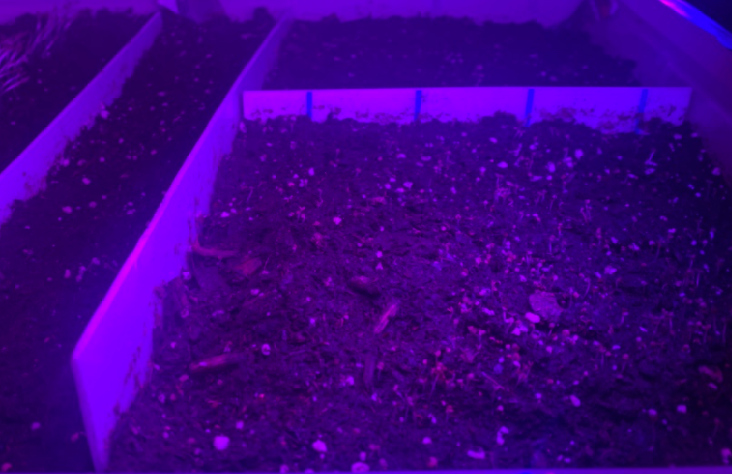 Basil
Did not germinate yet
Oregano
Did not germinate yet
Coriander
These ones did germinate very fast.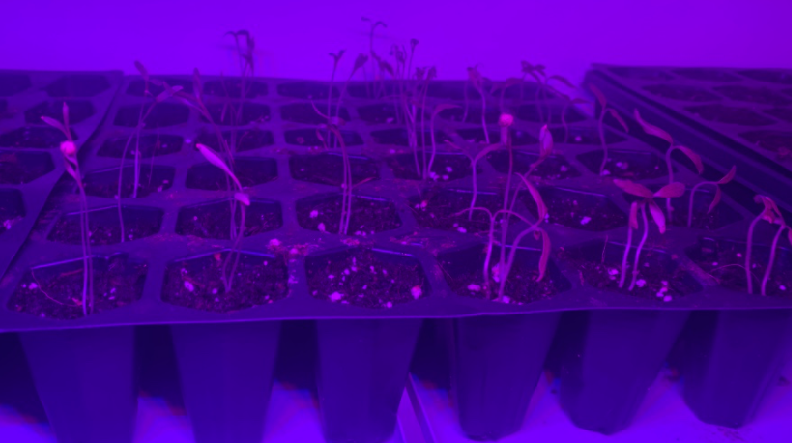 Romaine Lettuce
This is seriously a lot of lettuce. Waiting for it to grow a little bit more before transplanting it into a more spacious area.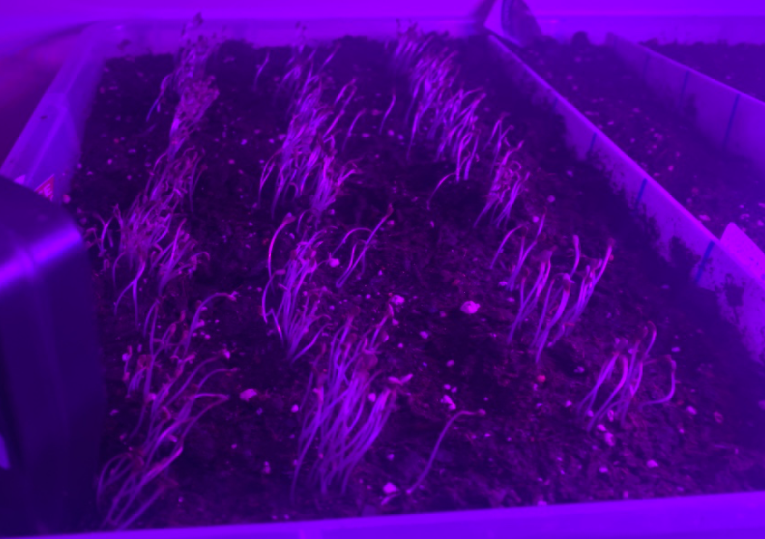 Lemon tree
Did not germinate yet. I did some lemon tree hopefully it germinate in the next 2 weeks.
Avocado tree
I tried to grow avocado seeds both from soil and directly on the water. Let's see which one will be fast.
Succulents
Those live succulents came straight on Amazon. It was pretty cheap. Some days back I saw some dried bamboo was being sold half price at Lowes. I think it was worth buying it. These plants require very little time.
Tulsi medicinal plant
I do not have a lot of hope for these ones. I'll surely update if it really grows.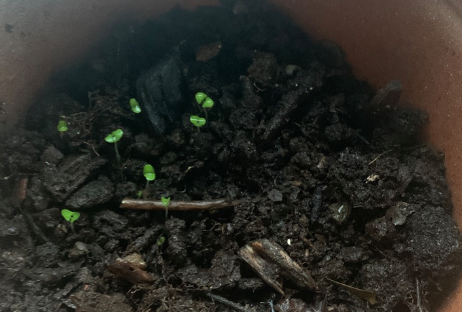 One interesting thing I notice, plants need to get moved from time to time as it depends on what kind of light it's being exposed to.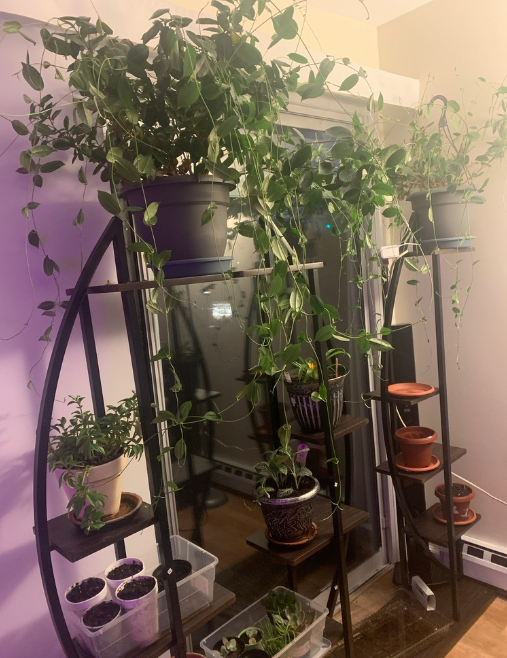 I have ordered some ashwagandha seeds online and patiently waiting for them as this is another medicinal plant recommended by Dr. Berg and it has a lot of benefits. One more important device which you might notice is a grow light which can be set in three modes:
Red+Blue+Warm: increase yield, enhance photosynthesis
Red+Blue: Promote plant germination, seeding growth, and promote flowering and fruiting.
Warm white = 300K high uniform light, including all spectrum, enhance brightness.
What is nice is that I can set it on a 4/8/12 hour mode and it's an adjustable stand. I will make sure to update if any of them get better. After all, this requires a lot of patience.