Cyberstorm.mu, a rebranded name from another group due to trademark issue is the first Linux and Open source developers team in Mauritius. A hackathon with the theme – SAD "Search and Destroy" will be organized for 2 consecutive days. Members of Cyberstorm Mauritius will have to fix up the maximum possible bugs on several opensource software including OpenSUSE Linuxther Linux distributions.
It takes place on Thurday 28th and Friday 29th of April 2016 hosted by ISVTEC at its own office.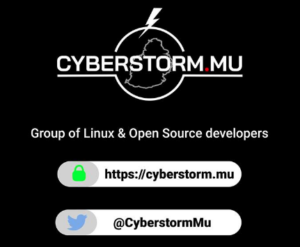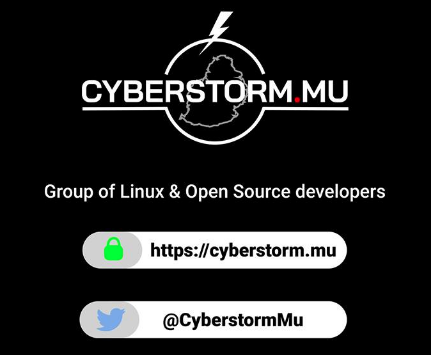 Operation SAD
Operation S.A.D nick named, search and destroy, is the first Linux hackathon we will be holding in Mauritius to massively fix some security issues in some Opensource software right now, we'll be dealing with some crypto code which many enterprise, users and embedded appliances are relying upon daily.
"In June of 1999, OpenBSD held the first hackathon. In the months leading up to this, either Theo or Niels Provos had coined this new word "hackathon". "Here also we wish to adhere to that same idea of a hackathon.
Is everybody invited in a Hackathon?
Quoting from the ones who coined the word hackathon:"Hackathons attendees come by invitation only. Some new people in the community who show promise are sometimes invited to see if they have what it takes. However, hackathons are not developer training events."
In 3 days we have to focus in fixing the maximum bugs that we can. Remember this is hopefully going to make some burst of patches from our small island, which is kinda cool 🙂
Next time somebody says that we didn't invite the whole world to participate in the hackathon, you can reference to this. Ever wondered how many lines of code you can write if you need to focus on getting others up to speed? If you are a developer and reading this, you will know, this is not about your technical knowledge, but mostly about the entire procedures to get code from nothing up to production. There will be the time for the walk throughs also, but that will be for another project.
Why an event when no one is invited to participate?
Not at all, on the 30th of April, we shall have a presentation openned to the public, to talk a bit about what we did during the hackathon, how opensource software development contribution works in general AND forget not, the new changes that have been submitted upstream. We will bring this in a form that Mauritian tech people can understand it.
Yes, despite there are rumors by some people who do not quite understand how a hackathon works, we are actually offering some prizes to 3 people who can actually solve a set of challenge we are making. The top 3 highschool students who manages to do them based on our criteria set, will get a small walk-through with us first, and will get each a seat for the hackathon. We are targeting youngsters here, but the learning process, that skillset or instinct needed to make someone a hacker needs to be built with passion and the perfect age is when one is young enough.
Who is invited on the 30th?
Members of the IT community in Mauritius or elsewhere is invited to join in on Saturday the 30th of April. We shall update you with the correct information as we go along.
More information will be posted
Sponsors
All of our thanks goes to ISVTEC who is going to host our hackathon. We can truly recommend ISVTEC for all your managed services needs (please visit their website for details about the long list of services provided). Many thanks to silent sponsors of cyberstorm.mu also who wishes to remain silent